Short Detail of International Scholars Awards: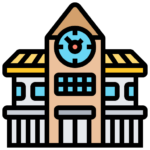 Institute Name:
Concordia University.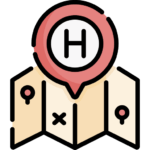 Country to Study in:
Canada.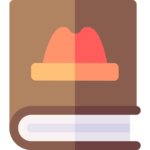 Courses Offered: 
all subjects.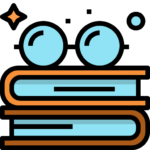 Degree Level:
Undergraduate.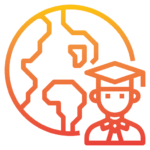 Students Nationality:
International Students.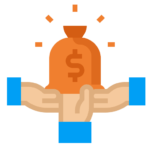 Scholarship Award:
tuition and fees.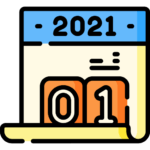 Last Date/Dead Line:
17th February 2023.
Description of Scholarship:
International Scholars Awards announced by Concordia University for International Students to study in Canada. The scholarship allows Undergraduate level programm(s) in the field(s) of all subjects taught at Concordia University. The last date of applying for this scholarship is 17th February 2023 and scholarship provide tuition and fees to successful candidates.

The Concordia University provide a golden chance to International Students to complete their studies in the field(s) of all subjects at Canada on scholarship.
Concordia University is committed to providing educational opportunities to talented students from around the world. To further this goal, the university offers a variety of scholarships for international students, including the International Scholars Awards. These International Scholars Awards are designed to recognize academic excellence and support students as they pursue their studies at Concordia. The awards provide financial assistance to help cover tuition and other expenses, allowing recipients to fully focus on their academic pursuits.
The Concordia Undergraduate Award recognizes both domestic and international students who show academic excellence and are starting a full-time first undergraduate degree program at Concordia University in Canada.
Eligible Countries: All Countries
Acceptable Course or Subjects: The Concordia University undergraduate degree in any faculty will be eligible for the prize.
Required Documents: Application form, resume, as well as a 750-word personal statement
Admission Requirements: Applicants must email fundingyoureducation@concordia.ca to notify the university of their application after uploading their application packet. In the subject line of their email, they should include their student ID number and the words "International Scholars Award Application."
English Proficiency: For admission to Concordia University in Canada, candidates must show that they are proficient in the English language.
Also Check This scholarship: Italian Government International Scholarships: Study Abroad
About University:
An English-speaking public research institution in Montreal, Quebec, Canada is called Concordia University. One of the three institutions in Quebec where English is the predominant medium of teaching is Concordia University, which was established in 1974 as a result of the union of Loyola College and Sir George Williams University. As of the 2020–21 academic year, 51,253 students were registered at Concordia for-credit courses, making it one of the biggest universities in Canada in terms of enrolment. The institution has two campuses: Sir George Williams Campus, which is the main campus and is situated in Downtown Montreal's Quartier Concordia neighbourhood, and Loyola Campus, which is situated in the Notre-Dame-de-Grâce residential neighbourhood. Concordia University provides nearly 400 undergraduate and 200 graduate programmes throughout its four faculties, school of graduate studies, and other colleges, centres, and institutes.
Benefits of International Scholars Awards
For undergraduate studies, Concordia University will provide scholarships for tuition and fees.
Scholarship Stories:
[web_stories title="false" excerpt="false" author="false" date="false" archive_link="false" archive_link_label="" circle_size="150″ sharp_corners="false" image_alignment="center" number_of_columns="1″ number_of_stories="2″ order="DESC" orderby="post_title" view="circles" /]
Requirements Criteria for Scholarship:
Candidates must satisfy all requirements in order to be eligible:
A first undergraduate degree is required of applicants (who have no prior university credits).

In a degree programme, applicants will be enrolled full-time.

International students who apply must pay full international student rates.

Students accepted will begin their studies at Concordia University in the fall of 2023.

Candidates have submitted an admissions application, paid the required application cost, and received a Concordia student ID number (an 8-digit number beginning with the number 4).
How to Apply for Scholarship:
Applicants must finish the application package and upload it to their student portal in order to be considered. A single PDF file containing the following must be included in the package:
The Application Form for students
a current curriculum vitae listing all employment, volunteer activities, awards, distinctions, and other achievements.
A 750-word maximum personal essay describing how you overcame obstacles in your life and maintained an excellent academic record.
File name: Doe John 12345678 (LastName FirstName StudentID#).