Short Detail of Weekend MBA Scholarships: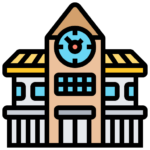 Institute Name:
Imperial College Business School.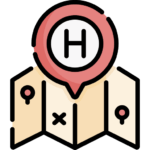 Country to Study in:
UK.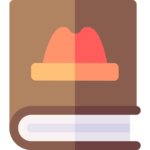 Courses Offered: 
Business Administration.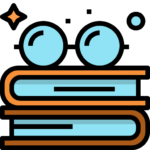 Degree Level:
Masters.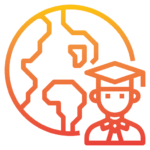 Students Nationality:
International Students.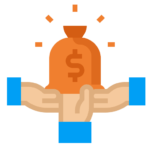 Scholarship Award:
up to £10,000.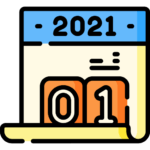 Last Date/Dead Line:
13th February, 2023.
Description of Scholarship:
Weekend MBA Scholarships announced by Imperial College Business School for International Students to study in UK. The scholarship allows Masters level programm(s) in the field(s) of Business Administration taught at Imperial College Business School. The last date of applying for this scholarship is 13th February, 2023 and scholarship provide up to £10,000 to successful candidates.

The Imperial College Business School provide a golden chance to International Students to complete their studies in the field(s) of Business Administration at UK on scholarship.
The Imperial College Business School is funding weekend MBA scholarships for the academic year 2023. Encourages talented applicants to apply for apply weekend MBA Scholarships 2023. Imperial Excellence Scholarship for Weekend MBA 2023 is available to undertake Master's level programs at Imperial College Business School.
The Weekend MBA is a great opportunity to study an MBA without pausing your career. Combining work and part-time study means that you will continue to earn a salary, which can make funding the programme more viable. However, there are still opportunities for Weekend MBA students to also be awarded a scholarship that can make the decision to invest in an MBA simpler.
At Imperial, our scholarships are designed to recognise both academic and leadership potential, and all applicants can apply for a scholarship where they meet the criteria. This year there are five scholarships available for Weekend MBA candidates:
A scholarship is much more than just financial support and can provide a whole wealth of opportunities to recipients. We spoke to scholarship awardees from the Weekend MBA class of 2021-22 to discover what impact receiving a scholarship had on them.
Gain a confidence boost
It takes ambition to get to the point in your career where you're ready to commit to an MBA. With some years of experience under your belt, there's no doubt you have worked hard to get to where you are now, ready to take the next step to work towards your career goals. Scholarship recipients are recognised for this hard work, both for academic capability and leadership potential.
Receive financial support
There's no denying that the tangible benefit of a scholarship, a contribution towards fees, is an important aspect of any award. Reducing the cost of an MBA can make the decision to commit to the programme more straightforward.
The combination of the Weekend MBA programme format and being awarded a scholarship made the decision to study at Imperial straightforward for Samer, "Receiving the scholarship paved the way for me to attend the programme, and alongside the format of the Weekend MBA, which served as the perfect career accelerator, allowing me to continue working and pursue the MBA."
Inspire future students
Scholarship recipients leave a legacy of exemplary academic ability and leadership potential, which paves the way for future Imperial students. By being a scholarship recipient, you can provide guidance and advice for future awardees and assist in their aspiration of receiving an award.
This aspect of the scholarship was particularly important to Elena, "I am grateful that thanks to this scholarship I had the chance to become a Student Ambassador and support and inspire other women."
How to apply for a scholarship on a part-time MBA programme
The scholarships available for next Weekend MBA intake have varying deadlines. Candidates who submit their application by round 4, and receive an offer for the programme will be eligible to apply for a scholarship.
When applying, Matthew stresses the importance of demonstrating a holistic view of who you are and what you stand for "Take your time over your application to really present a clear narrative about who you are, what you stand for, and why you meet the relevant brief for the Scholarship. Ensure you are not only reflecting on your achievements to date, but also what you hope to achieve in the future, and the unique contribution you can make to the Imperial community. Most of all, allow your personality to shine through!"
To be eligible for a scholarship for the next Weekend MBA intake, visit the Scholarship page to find out more.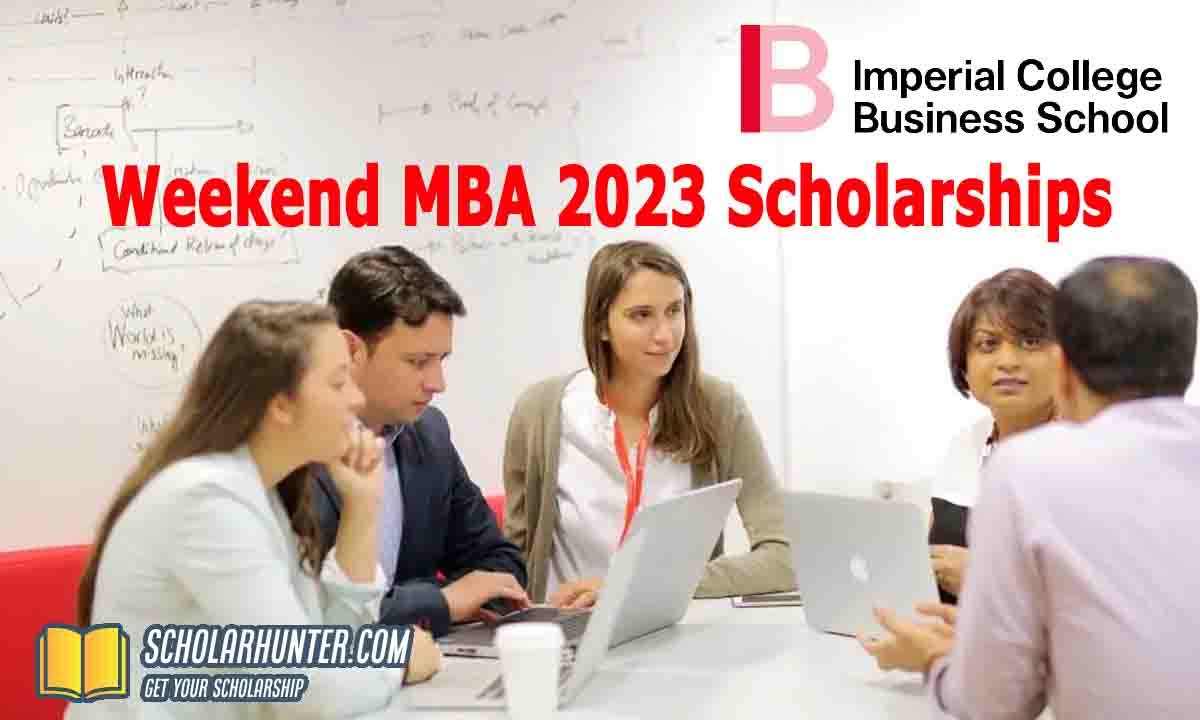 Imperial Excellence Scholarship for Weekend MBA 2023 is open for International Students. The scholarship allows Master's level program(s) in the field of Business Administration taught at Imperial College Business School. The deadline for the scholarship is 13 Feb 2023.
Imperial College Business School is offering an Imperial Excellence scholarship (up to £10,000) to graduate students who are pursuing a business career. Part-time Weekend MBA allows you to accelerate and develop your career as a working professional, balancing studying at Imperial in London one weekend a month for the first year while working a demanding job. During the 21-month programme, you will develop a strong international network of ambitious students and graduates, leading faculty and business practitioners. Imperial College Business School is the graduate business school of Imperial College London in the United Kingdom. In 2004 the business school was opened by Queen Elizabeth II. A variety of scholarships are available at ICBS for exceptional candidates who exhibit excellent academic achievement and career potential.
Scholarship Benefits:
Partial funding up to £10,000.
Requirements Criteria for Scholarship:
Scholarships are available for applicants demonstrating all-around excellence in their application and interview performance. Candidates who apply before the final admissions round deadline and receive an offer for the program commencing in 2023 will automatically be considered.
How to Apply for Scholarship:
Candidates who submit their application for the Weekend MBA before the deadline and receive an offer for the program will automatically be considered for this scholarship. Awards will be made throughout the admissions cycle but only a limited number are available, so we recommend applying early. Successful candidates will be notified by the Admissions team within two weeks of an offer being made.