HOW TO GET A SCHOLARSHIP IN AUSTRALIA
Greetings and welcome back to Scholarhunter.com! We hope that you are doing well. We have received numerous requests for an article on scholarships in Australia, including details on available scholarships, where to find them, and how to apply for them. That's why we have conducted extensive research and compiled this article solely dedicated to scholarships.
You may be surprised to discover that you could be eligible for full tuition fees and up to $30,000 in living expenses. The government offers a total of 200 million Australian dollars in scholarships every year. If you would like to learn more about available scholarships and their application procedure, please read the full article.
We are thrilled to inform you that Scholarhunter.com is the leading startup and first working space for international students in Australia. Our platform aims to enhance your international student experience in Australia. So, let's dive into the article and discover the available scholarships for you.
If you are new to our website, please note that we publish articles for students planning to come to Australia. These articles cover various topics, such as jobs, accommodation, and other essential themes in Australia. Please don't forget to bookmark Scholarhunter.com!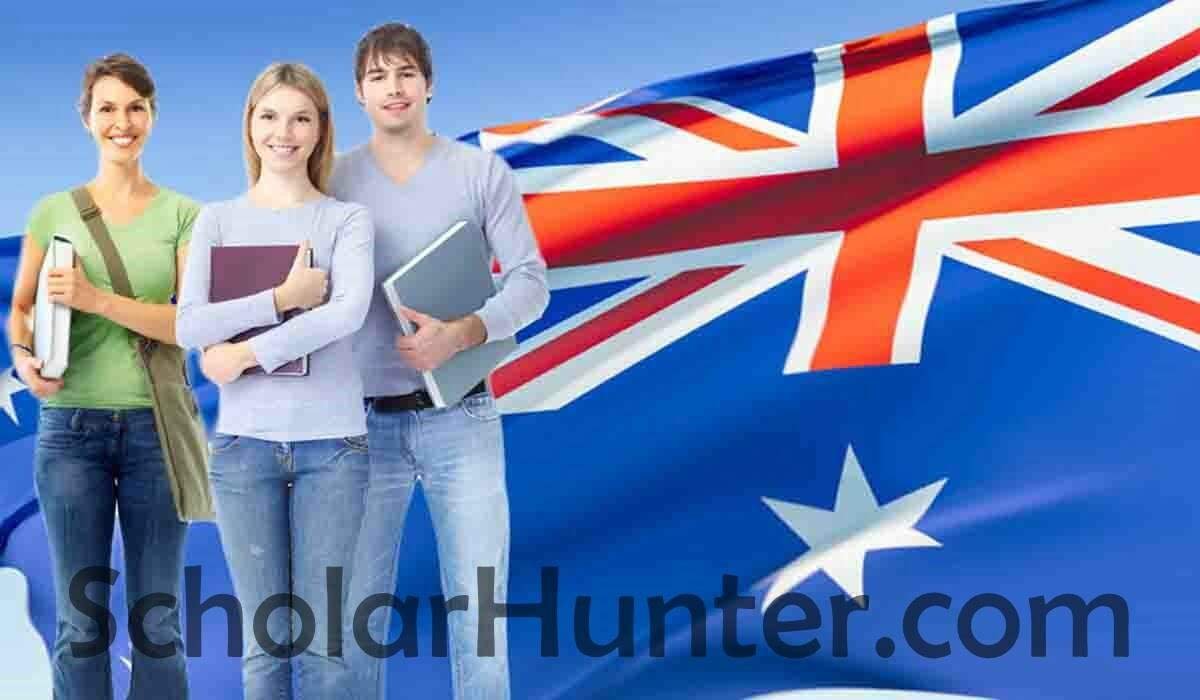 There are three things that you have to consider the first is before applying to university if you are applying through any education consultant or agent you have to go and tell them before applying for scholarship that you want to apply for University and scholarships.
---
---
To increase your chances of receiving a scholarship, it's important to inform your education consultants or agents beforehand so that they can guide you appropriately. With over 200 million dollars worth of scholarships offered by the Australian government each year, there's a good chance that you may be eligible for one. To apply for scholarships, visit the government website https://www.studyaustralia.gov.au and select "Scholarships" on the left-hand side to view more than 700 scholarships and check which ones you're eligible for. Take advantage of partial scholarships, which can provide a deduction of $1,000 to $5,000 every semester, to ease your financial burden.
For a life-changing experience, apply for a full fee deduction, air tickets, and living expenses and book money through Australia Awards scholarships. To see if your field of study is eligible, check the focus group and review the handbook to understand the terms and conditions of the scholarship. Keep in mind that if you receive the full scholarship, you'll have to leave the country after completing your education and cannot return for at least two years.
To apply for scholarships, visit the university website and follow the application process. Take your time and write a proper application to increase your chances of receiving a scholarship. To apply for the Australia Awards scholarship, register on the website https://www.dfat.gov.au, fill out your details, and apply as early as possible to avoid missing the deadline. If your documents are not in English, make sure to translate them.
In conclusion, applying for scholarships can be a great opportunity for your academic and personal growth. We encourage you to inform your education consultants or agents, apply for partial scholarships, and explore Australia Awards scholarships. Don't forget to check the focus group and review the handbook. We hope this article was helpful to you and please share it with your friends and family.
APPLY NOW FOR AUSTRALIAN SCHOLARSHIPS HERE
At Scholarhunter, we take pride in providing up-to-date information on scholarships for students aspiring to study in esteemed universities worldwide. Our team of seasoned professionals boasts 15 years of experience in scholarship, admission, study abroad, and student visa services. We offer comprehensive guidance to international students seeking scholarships for Graduate, Undergraduate, Master, and PhD programs. If you require assistance or have any further inquiries, please don't hesitate to reach out to us via email at [email protected].